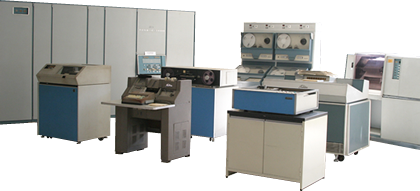 In 1963, the time when Information system department had not yet existed at any universities in Japan, student researchers of Kyoto University formed a computer study group and held workshops.
Since then, Kyoto Computer Gakuin, Japan's first private computer education institution, has been producing distinguished graduates who built up the foundation of information industry in Japan.
We introduce successive computers which were used for our computer education. Many of those including computers which is certified as "Information Processing Technology Heritage" by Information Processing Society of Japan (IPSJ) are preserved.
Also, the KCG Computer Museum is certified as the first "The Satellite Museum of Historical Computers" in Japan by IPSJ.